Women Who Explore | by Josie West of Sheflies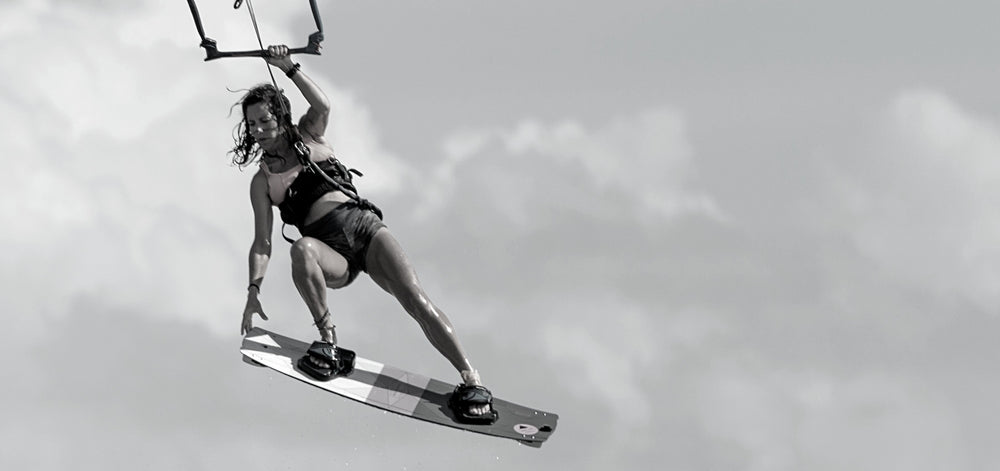 Women who explore.
What does that really mean? Explore the world? Your heart? Your mind? Yourself? I've always been a woman who explores honestly and I believe it's how I got to where I am today. Sometimes I wonder if that phrase brings nerves to ones that want, but don't. I wonder if every woman has it in them, it's just about finding the circumference of exploration she's willing to take. Some are small, some are large, some are seeking to grow.
This world is incredible and exploration is vital. Seeing others in a different environment, different cultures and even in situations that you may not feel comfortable with, it gives you a perspective that's impossible to picture unless you're there, breathing it in. It's vital to see yourself, find yourself, understand others and gain a confidence in what you want that you just can't find in your day to day box of normality.

But do you need buckets of self-assurance to do it?
I remember thinking the woman who explored was the one who rocks a wide-brimmed hat and conquers the world with a confidence and a graceful presence that only bucket loads of self-assurance and conviction can pull off. Take travel: waltzes in to a crowded hostel bar - alone - finds the group full of fun, laughter and strangers, she walks directly to them, sits down and says, "hey".

Josie kitesurfing with the Sheflies team in Portland, USA


That's not me. Rewind 10 years, lose the graceful presence and almost definitely lose the hat and
you might get someone loosely similar... I'm a Kitesurfer. I've travelled the world, mostly as a single
traveller, to find the most beautiful places in the world to kitesurf. I've met hundreds of beautiful
people and I love to explore, but walking up to a group of people with confidence - just to say "hey" -
is something that fills me with dread.


The best versed traveller, a professional networker or the friendliest person in the world – you can
still lack the ability to confidently walk up to a group of strangers. If your personality doesn't consist
of that confidence, that self-assurance, you will always have a niggle of nerves on the approach. 
My exploration however, is different, it's easier. For some reason, no matter where I end up - at an
airport, a beach, checking in to a hostel bar - I seem to find a new best friend at every spot. The
difference? I'm part of an unofficial, unassuming yet powerful network;
Women who Kitesurf
. 
I have built my life around it, my business around it and since 
She Flies,
 I realise it's not just 
Kitesurfing.
Our Kitesurf, Wakeboard and Skateboard Camps 
are just a group of women, with a similar interest, seeking exploration. Those simple attributes - group of women, similar interest, seeking exploration - create some of the most powerful relationships I've been honoured to witness. 
She Flies
 was built 
on a foundation of knowledge and recognition that women are indeed different and we can create
an energy, a loyalty and a community with one another so quickly that fears subside in an instant. Of
course, it's more than that; we know women need to be coached differently, need to be supported, 
not compared and we need to celebrate success - and failure, but the foundation is the same.


"Women are indeed different and we can create an energy, a loyalty and a community with one another so quickly that fears subside in an instant."


When you carry a board through an airport, she will smile at you, when you drop your kit at a beach, 
she will talk to you, when you go for a session, she'll be watching you. Like all extreme sports I know, 
there is something very special about the Kitesurfing community and, as women represent only 25%
of it, the female Kitesurf community is something that is so unique.
An epic sunset kite session in Kenya
You could be brand new or you could be a seasoned pro - either way you are likely to have experienced a very similar world when it comes to your sport. There is a pride you share, a support you want to offer and whilst you might compete on the water, you can't help but encourage when you're off.
"There is a pride you share, a support you want to offer and whilst you might compete on the water, you can't help but encourage when you're off."


In my years of exploring, I found that us women benefit from community, from support and from reassurance. And whilst I'm not sure it's as easily widespread, there is something about purpose, pride and passion that women seem to shine when they hit all three. That to me, is the foundation of how I would describe Women in Kiteboarding, it's how I would describe Women in Extreme Sports.

I urge you to look into something new; join us, learn with us and you'll be part of this silent network, this community; where everything seems to change. We explore, we seek new cultures, new worlds, we are adventurers, we come ready with boards, kites, equipment and more importantly, with passion. We are seeking the deliverance of mother nature and risking her kindness in that space of time that we have to wait. We mostly come alone and we always find a friend.
The world has become small, available and the ease of travel becomes greater as it develops; accessible advice, easy transport, useful maps! and that seemingly endless commodity, 4G. Take one scroll on Instagram and you'll find incredible experiences framed perfectly in golden-hued 1080x1080 box, sure they're deep in filters but the original comes from somewhere.
The Sheflies team kitesurfing in Portland, USA
The world is there to explore. It's beautiful, it's culture, it's experience, it's memories for years to come and quite frankly, it's a necessity to live the life of our generation. Don't let a lack of self-assurance ever stop you. Sprinkle a purpose, a passion on top and you'll see the world in a whole new light, you'll find a home away from home on an island, in the middle of nowhere, where your new best friend may be waiting for you.
If you don't know where to start, sign up to our community of Women as a beginner, independent or advancing rider or of course, join a She Flies Event and grow this global community that you'll never forget.
---