Best adventurous honeymoon destinations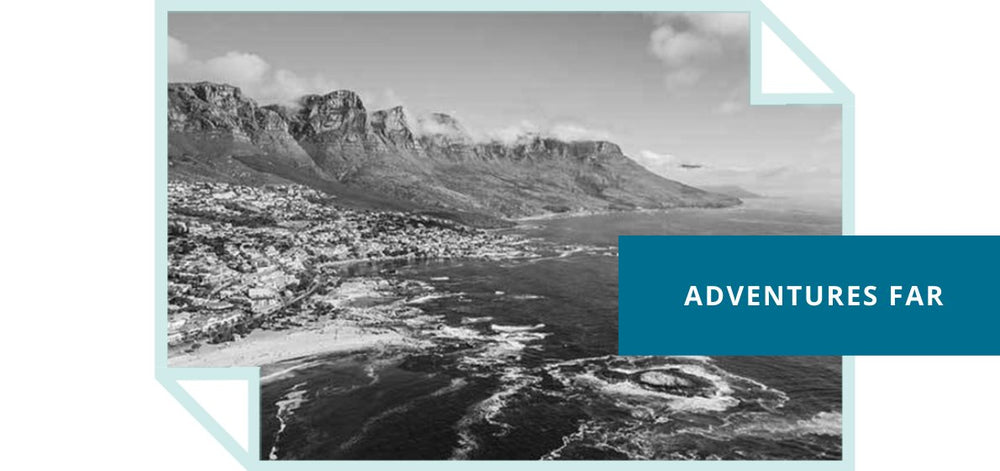 So, you've made the plunge? Promising to love your partner through the best and worst of times? A sweet holiday to a dreamy destination to celebrate is definitely in order! From tropical beaches to adventurous hiking and everything in between, here's a list of our top honeymoon destinations of 2020.
Bali, Indonesia
Bali is known as paradise to many, and for good reason! Here you can find luxury, stunning nature, adventure, relaxation, nightlife, and delicious food all in one place- not to mention at an affordable price. While Canggu is a mecca for hip surfers and picture-perfect smoothie bowls served in coconut shells, Ubud is scattered with Yoga studios and tranquil Airbnbs tucked away amongst rice fields and lush, green jungle. If you want a laid-back vibe by the ocean, venture over to Uluwatu, and for white sandy beaches and 5-star resorts that you'll never want to leave, be sure to check out Nusa Dua. In our opinion, the best Bali honeymoons will mix and match two or three of these gorgeous destinations- for those feeling active, you can add a sunrise hike up Mount Batur to the itinerary!
Patagonia, Chile
Patagonia is one of the most breathtaking places on Earth and though certainly for more outdoorsy couples, the huge region is abundantly diverse in nature and outdoors activities such as hiking, fishing, climbing, kayaking, mountainbiking, and more! If you're looking for the ultimate hike, Torres del Paine National Park is the place, with stunning views tucked amongst snow covered peaks and glaciers, rivers, lakes and  not to mentionspectacular camping! For couples who want to be immersed in nature but still want to indulge in quality food and luxury accommodation, we recommend Puerto Varas, a charming and relaxing lakeside town with plenty of activities and only a short trip away from Chiloé Island- another must-visit! The island feels quaint, boasting traditional folklore and vibrant culture that make you feel like you're exploring a magical world. 
Cape Town, South Africa
This stunning city on the southern coast of Africa makes for an extraordinary honeymoon getaway. The city is lively, not to mention surrounded by beautiful natural features. We recommend renting a car to explore the gorgeous coastlines, perfect for a quiet beach trip or an adventurous day of surfing, kitesurfing, or diving with marine life ranging from seals to sharks. Other than water filled adventure, Cape Town is home to epic daytime hikes with peaks offering sweeping views of the coastal city. Hire a driver for the day to discover South Africa's pristine wine country, where the landscapes are just as good as the wine!
Scotland
Though it may not be the most typical of honeymoon destinations, this is what makes Scotland even more appealing for couples seeking a quiet getaway. Edinburgh's quaint cobblestone streets will take you back in time where you can discover the exciting Edinburgh Castle, dating back to the 16th century. Beyond the capital, Scotland's vast countryside is not to be missed, with picturesque inns and lodges creating just that honeymoon romance you're looking for.  Check out the famous Loch Ness for monster hunting, Cairngorms National Park for great hiking, mountainbiking, and nature watching, and Glencoe for beautiful mountain valleys.
Big Sur, California
This stretch of rugged coastline in central California draws in travelers from all over the world. Big Sur should be considered not only for its stunning ocean views but also for the peaceful state of mind that visitors tend to find here. It's described as more of an experience than a destination. It's powerful presence will suck you in, allowing you to sit back and enjoy the abundant nature, including majestic mountains, secluded beaches, valleys, creeks, and wildlife, all intermingled with boutique art galleries and tranquil wellness centers.
Portugal
Of all the best honeymoon places in Europe, we love Portugal for its colorful culture and diverse landscapes. You'll find fine dining, museums, flea markets and lively nightlife in the capital of Lisbon, and nearby Sintra on the coast is known as a majestic paradise for newlyweds! The beautiful riverside city of Porto is also hotspot for honeymooners too, and when you're ready to venture out of the city, there are a few places you won't want to miss on your itinerary. The magnificent Douro valley produces some great wine and port, while the white sand beaches of the Algarve provide tranquility as well as providing opportunities for hiking, biking, and watersports on the Atlantic coast.
Philippines
Perhaps the best beach honeymoon destination in the world, the Philippines is made up of over 7,000 islands, and is home to many of those white sand, turquoise sea beach pictures you find yourself drooling over on Monday mornings. We like the Philippines because it's less crowded than many of the other Southeast Asia destinations plus has interesting cultural influences from Spain and the Americas that make it unique. Not only will you find plenty of unspoiled beaches for days of relaxation, but the Philippines also has a plethora of activities to keep you and your lover entertained from day to night. Some of our favorite honeymoon spots in the Philippines are Boracay, Bohol, Palawan Island, Port Barton, and Pamalican Island, but the options feel endless so it's worth some research of your own to find the perfect spots for you and your honeymooner.
Your honeymoon will only be one of many trips of a lifetime with your partner in crime, though it's special in its own way. For cool couples who want to commemorate their many adventures around the world, you'll love our Map of Love!
Photos by:Dennis Rochel, Parsing Eye, John O'Nolan, Jack Anstey, Robson Hatsukami Morgan, Héctor J. Rivas, Cris Tagupa, Roberto Nickson
---