How to Plan the Perfect Surftrip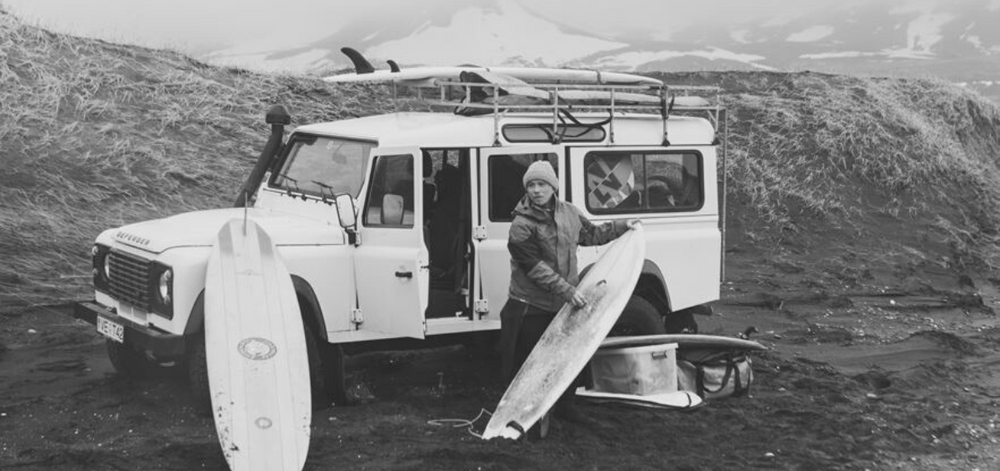 We all know the challenge. Your holiday time is limited and you really, REALLY want to score some waves. And maybe your partner doesn't surf – so they also need to be accommodated.

How about a surf trip where you know it will be great? A trip hand-picked by a community of surfers, in the most incredible places on Earth.
Enter Thermal.

 
They're an amazing community of surf and travel enthusiasts who found the best surf lodges and guides across the world. We are so proud to have partnered with them so with this link you can get $200 off your next surf trip! Check it out here.
One of the most amazing places I have ever surfed is Chicama in Peru. It's the longest left in the world (damn you goofy footers!) and you can feel the magic of the place when you arrive even on a mediocre day. Check it out on Thermal here.
But how do you go on a trip like this when you only have 10 days of vacation and things kind of have to work out? You can find the best season to go online, totally. And you can find a hotel online as well. And you could just fly into Lima or Trujillo and try to find a bus to drive you to Chicama yourself once you're there.

But how cool is it to connect to a local guide ahead of even booking. Maybe you're advanced, but not suuuper good so you want to know if the waves are good for you around March, in the beginning of the season? That's where Thermal comes in and why it's so awesome that they exist! You can get in touch with guides ahead of your trip and ask them the things you want to know, plus they're there to help you go on a smooth trip. Thermal makes sure all the trips have a high standard, water safety expertise etc. so you can really book with confidence. I really sound excited about this because I am. It's exciting to see a real issue being solved!

OK, now let's dream a bit more.

I love the jungle as much as the next person. I've surfed in Indonesia and Costa Rica to get my fix, but Mexico has been on my list for ages. I am thinking empty lineups and beaches, jungle vibes, in the middle of nowhere, extra activities when not in the water. But generally just surf 8 hours per day and then relax.
Browsed the website and found Tailwind Jungle Lodge.
Yes, I'd like to spend a few days here thank you. This one is best to surf from Dec-Feb and June-July. But if you want to go outside these times, you can message Tamara right through the website and ask.
I've genuinely spent hours browsing their website. You can filter trips by different criteria, which make so much sense for a surf trip.
You can explore all their trips on a map...
You can also filter for different kinds of trips. The luxe trips get you dreaming of once in a lifetime trips.

The legendary surf guides are trips to guides that have achieved legendary status. You can find boat trips and also budget options like hostels. 
They really have it all.
Where in the world can you surf with them? Literally everywhere. Check out some amazing places and get inspired with us - so cool!
(Unstad Arctic Surf)
(Tahurai Homestay Teahupo'o)
(Skeleton Bay Namibia)
(Kandui Villas)
Needless to say, we have been browsing a lot and can't wait to visit some of these places ourselves and give a first hand report. In the meantime, you can...
---