Best Hiking Spots in Australia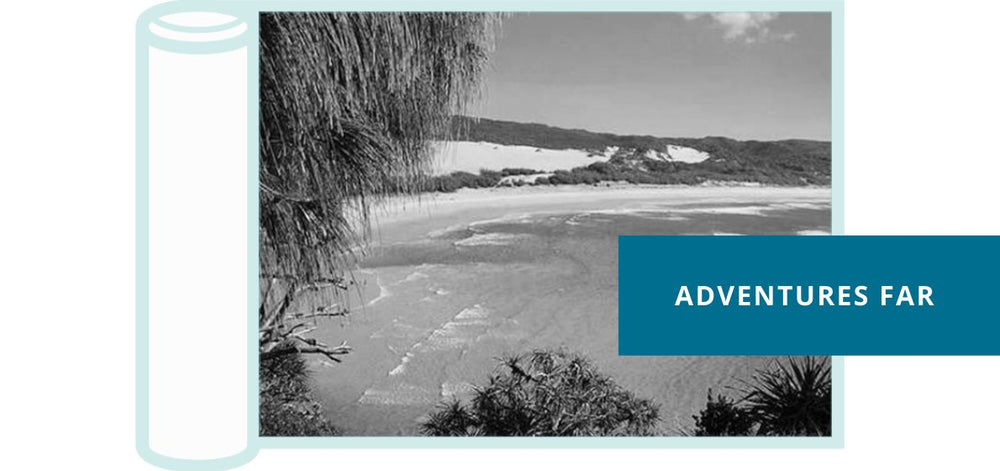 Whether you consider yourself an avid hiker or not, Australia is a must-add to any nature lover's bucket list. The best way to see this gorgeous continent is on foot- with everything from leisurely coastal strolls to adventurous climbs and risky bushwalks, the best walks in Australia range in distance and intensities, ensuring there is a hike suitable for all. Here, we'll cover the essentials and give you plenty of inspiration for your trip! 
Australia is a huge country, so to simplify things this guide will focus on the east coast of the mainland. Here we've divided a few of our favorite hikes by region- Victoria, New South Wales, and Queensland. All durations and distances indicated are with return, unless otherwise noted.
Hiking Victoria
Great Ocean Walk
Location: Great Otway National Park
Duration: 6 - 8 days (one way hike)
Distance: 104 km (one way hike)
Difficulty: Easy - Advanced, depending on section
Perhaps Victoria's greatest treasure, this gorgeous stretch of land from Apollo Bay to Glenample Homestead takes you through several days of magical seaside terrain, including hidden beaches, coastal woodlands and spectacular viewpoints including the famous Twelve Apostles. If you have time and are able, we highly recommend the full one-way, long distance hike, which gives you ample time to explore. Otherwise, there are shorter overnight and day hikes of all levels give you a taste of the incredible landscapes- Australia's Great Ocean Walks has a great list.
Photo: Mountain Leon
The Pinnacle at Halls Gap
Location: Grampians National Park
Duration: 1.5 - 2 hours
Distance: 4.2 km
Difficulty: Moderate 
This short but steep climb rewards you with magnificent views from the summit. Hikers can choose from three routes: the lightest from Sundial Carpark, a more moderate trek from Wonderland Carpark, or an adventurous ascent from the base of the mountains at the Halls Gap caravan park. Keep your eyes peeled for some of Australia's beloved wildlife, including koalas and kangaroos as you traverse through the unique rock formations. If you find yourself in Grampians National Park looking for a longer trek, we recommend the Mount Rosea Loop Walk, a 12 km adventure through giant sandstones and rocky terrain.
Darby River to Tongue Point via Fairy Cove

Location: Wilsons Promontory
Duration: 3 - 4 hours
Distance: 10 km
Difficulty: Moderate
Travelers hiking Melbourne won't want to miss Wilsons Promontory, a 50,500 hectare national park located three hours south of Melbourne, known for its granite mountains, seaside views, abundant wildlife, and rich indigenous Australian history. Those wanting a longer trek that's not overly strenuous will enjoy this gentle hike situated on the west coast of Wilsons Prom. Take a short detour on the way to discover the immaculate beach at Fairy Cove, which can be seen from the trail above.
Hiking New South Wales
Spit Bridge to Manly Walk
Location: Sydney
Duration: 3.5 - 4.5 hours (one way hike)
Distance: 10 km (one way hike)
Difficulty: Moderate
This world-class coastal walk is a must for anyone interested in hiking Sydney; it's the better known section of the Manly Scenic Walkway (20 km) and certainly the best way to see one of Sydney's most beloved beaches. You'll track through hidden coves and panoramic ocean views of Sydney Harbour National Park as well as explore 1,000 year-old Aboriginal rock engravings, subtropical beach habitats, and natural bushland. We recommend this for someone who enjoys nature and prefers a leisurely trek. Plus, there are plenty of opportunities to settle down for a midday picnic or swim!

The Coast Track (Bundeena to Otford)
Location: Royal National Park
Duration: 1 - 2 days
Distance: 26 km
Difficulty: Moderate - Advanced 
This epic hike covers almost the entire perimeter of Royal National Park, passing all of the iconic sites - Wedding Cake Rock, Figure 8 Pools, and even some whale watching between May and October. Although the Coast Track can be packed into an 8-hour day, we recommend taking two days and camping at the North Era Campground, because what is better than sleeping under star speckled skies with the sound of crashing waves? Two days will allow you to fully experience the diverse terrain, from palm jungles to iconic tourist destination to solitude in a hidden beach. This is a great introductory overnight hike; it's virtually impossible to get lost if you stay on the trail, and it's accessible by public transit from Sydney! Take the train to Cronulla and a ferry to Bundeena.

Federal Pass

Location: The Blue Mountains
Duration: 5 - 6 hours (by returning to the Golden Stairs)
Distance: 13 km (by returning to the Golden Stairs)
Difficulty: Advanced
This historic day hike is a more challenging Blue Mountains hike but well worth the effort. You'll follow the track from Leura Forest to Katoomba Falls, exploring the finest of the national park- dense forests, cascading waterfalls, and the iconic Three Sisters and Ruined Castle. The Federal Pass' scenic views will not disappoint! Hikers can continue for the full 26 km loop (allow 12 hours) or call it a day at 13 km by returning to the Golden Stairs at the beginning of the Ruined Castle Walk. Either way, you'll be leaving with sore legs from this rigorous trek.
Hiking Queensland
Fraser Island Great Walk
Location: Fraser Island
Duration: 6 - 8 days
Distance: 90 km
Difficulty: Easy (but long)
If you have the time to explore Fraser Island, the world's largest sand island, by foot you'll uncover the island's greatest gems, untouched by the typical 4WD tour that entices most visitors. If you don't have a full week, there are plenty of overnight or day hikes that journey through gorgeous beaches, natural rock formations, rainforest, and even tropical swampland that offer some of the best walks in Australia.
Two of our favorite day hikes on Fraser Island are Lake Bowarrady (11 km) through the tranquil eucalyptus forest and Central Station to Lake Birrabeen (13 km) for an equally gorgeous and less crowded alternative to the popular Lake Mckenzie.
Photo: Bike List
The Amphitheater
Location: Carnarvon National Park
Duration: 3 - 4 hours
Distance: 8.6 km
Difficulty: Moderate
Carnarvon Gorge National Park is home to towering sandstone cliffs, over 173 bird species, an impressive gallery of Aboriginal rock art and vibrantly colored gorge walls. With 21 km of walking tracks of varying difficulty levels, The Amphitheater is one of our favorite treks for reasonably fit hikers looking for a light challenge. The trek will take you 60m deep inside the sandstone chamber where you'll find yourself immersed in a natural amphitheater.
Mount Ngungun Summit
Location: Glass House Mountains National Park
Duration: 2 hours
Distance: 2.8 km
Difficulty: moderate
Jagged rocky peaks formed millions of years ago by volcanoes distinguish the landscape of Glass Mountains National Park. The Mount Ngungun Summit is short but intense, beginning in the cool forest and eventually opening up to sweeping 360 degree panoramic views of the coast, mountains and wilderness below. Those views are hard to beat.
We could go on for ages about hiking Australia and one guide simply cannot do it justice! If this got you dreaming, you'll love the newest addition to our map family, our Hiking Map, a beautiful illustration of the wondrous world of hiking. Happy hiking! 
Photos from:

 

Daniel Seßler

,

Manuel Meurisse, 

Matt McLeod

and

Cody Board
---