The World A-Z *Scratch
All 195 countries in alphabetical order - with high-tech scratch coating to reveal visited countries one-by-one. The World A-Z will help you keep track in style.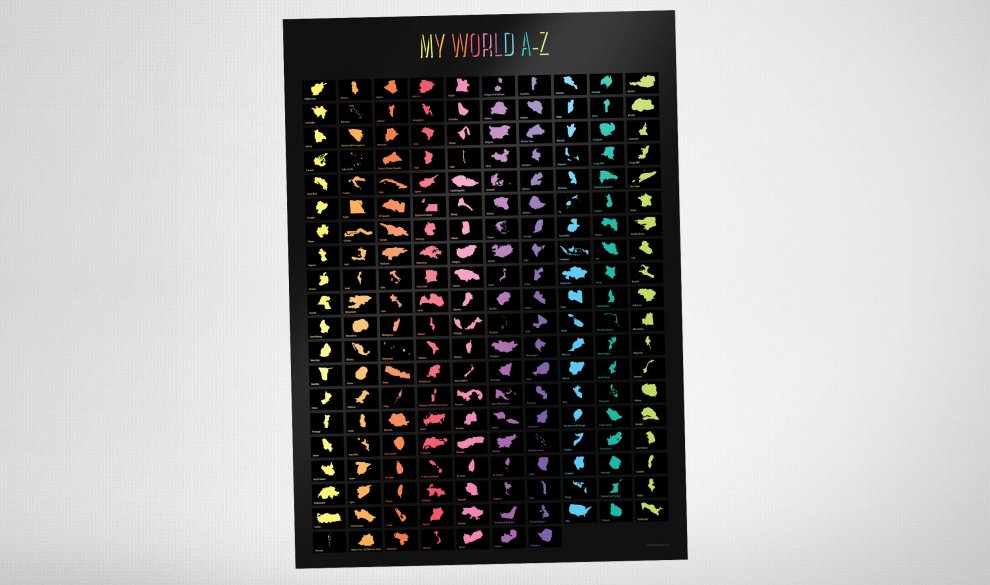 Visit all 195 countries to reveal a rainbow as vibrant as your memories. Bit by bit, your unique and personalized world map will be more colorful, giving you a beautiful way to commemorate every adventure. The World A-Z makes wanderlust look good. Customer Reviews
Awesome Scratchmap
I love this map. Stylish and cool. Awesome colors. And the scratch coating comes off easily.
Keep track of your travels
I thought I have traveled a lot. This map always shows me that there is so much more to explore. I scratched off 35 countries.. still 162 to go...
Great quality product
Recommended!