Discounted Map Voucher
Get a voucher worth $35.00 now for only $17.50.
Get a voucher via E-Mail.
Unlimited validity for all sales at awesome-maps.com
* Please note that the voucher can only be used if the original map is not returned. Otherwise it wouldn't be very fair, would it?
X
Football Map
Kick off the season with the world of football. Who needs a world map about football? Everyone! Only a world map can show you key national team stats, top scorers and fun facts at a glance.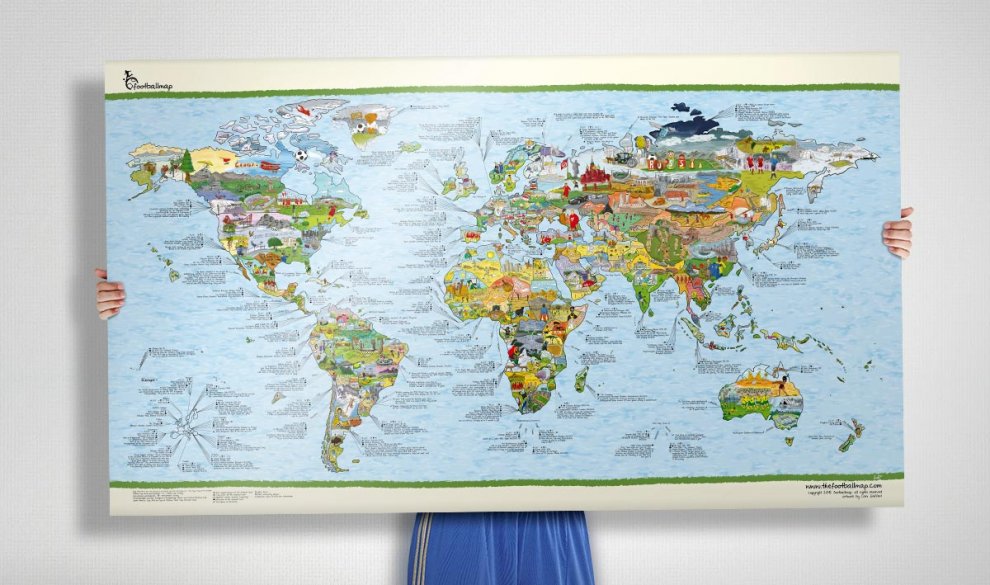 Choose from following versions:
About this Map
Lars is the head illustrator behind all Awesome Maps CLASSIC MAPS that are mader old-school style - with pen and paper.

All Awesome Maps are printed in Berlin, Germany.