Discounted Map Voucher
Get a voucher worth €35.00 now for only €17.50.
Get a voucher via E-Mail.
Unlimited validity for all sales at awesome-maps.com
* Please note that the voucher can only be used if the original map is not returned. Otherwise it wouldn't be very fair, would it?
X
Sketch Map
The Sketch Map combines awesome hand-lettered typography with simple line drawings and carefully illustrated highlights - created by guest artist Eva Dietrich from Hamburg.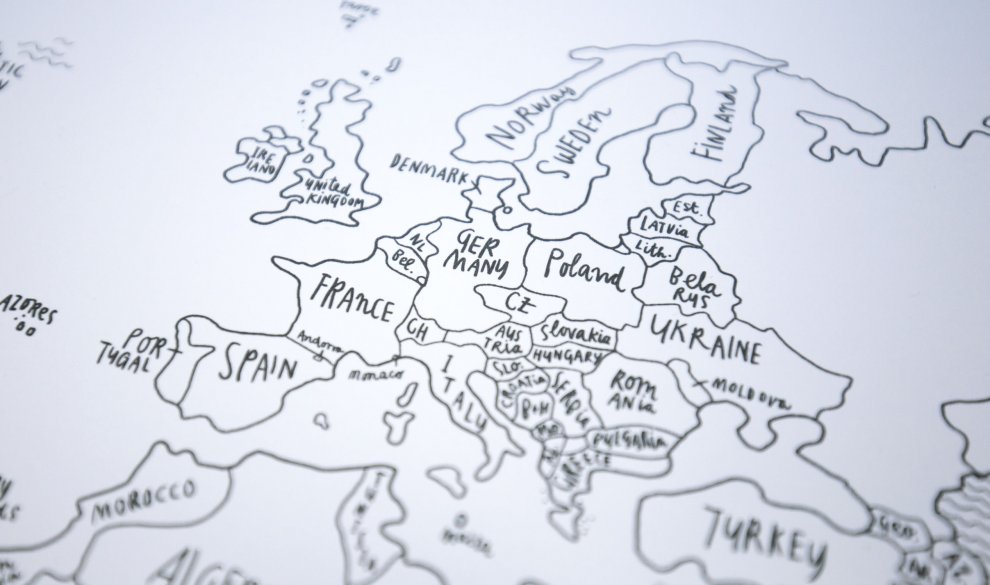 Keep travel inspiration close with the Sketch Map – the first map in our Signature Series, created by guest artists from around the world. The Sketch Map has been hand-illustrated by Eva Dietrich a.k.a. "leela cat" from Hamburg, Germany.
Choose from following versions:
About this Map
Eva Dietrich a.k.a. "leela cat" is the first guest artist of our Awesome Maps Signature Series. She found her style in simple, bizarre and distorted black and white illustrations.
"I love city trips. Working on the maps showed me that there is so much more to see and experience. The world is calling..."
Customer Reviews
sketchy sketchy
just awesome as its name ;-)
Thumbs up
Fast delivery from Germany, great quality print. Thumbs up.
Great Typography, even good for coloring
I love the little details in the map. And it is actually possible to color it which is a great idea.