Discounted Map Voucher
Get a voucher worth €35.00 now for only €17.50.
Get a voucher via E-Mail.
Unlimited validity for all sales at awesome-maps.com
* Please note that the voucher can only be used if the original map is not returned. Otherwise it wouldn't be very fair, would it?
X
Dive Map
Illustrated world map with the best dive sites and diving destinations to help you plan you next trip. Over 500 dive spots and areas, information about type of dive and underwater features.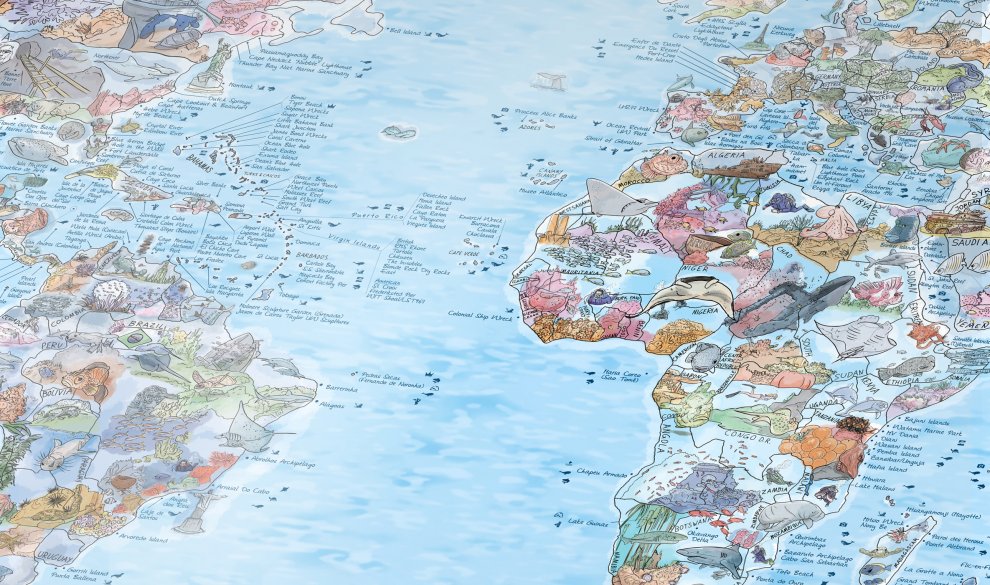 The Dive Map shows you the world of diving, from the remarkable macro of Lembeh Strait to the shark dives of the Bahamas and wrecks in the Red Sea. Get inspiration and plan your next trip in style.
Choose from following versions:
About this Map
Lars is the head illustrator behind all Awesome Maps CLASSIC MAPS that are made old-school style - with pen and paper.

All Awesome Maps are printed in Berlin, Germany.
Customer Reviews
Top quality product
I love diving.. so good to see the map at my place every day and dream of my next trips.
5.0 out of 5 stars Fantastic map!
good quality, pretty nice illustrations. good spot selection.
Great gift idea for divers
Gave this map as a gift to a good friend who is a diver. She loves it.